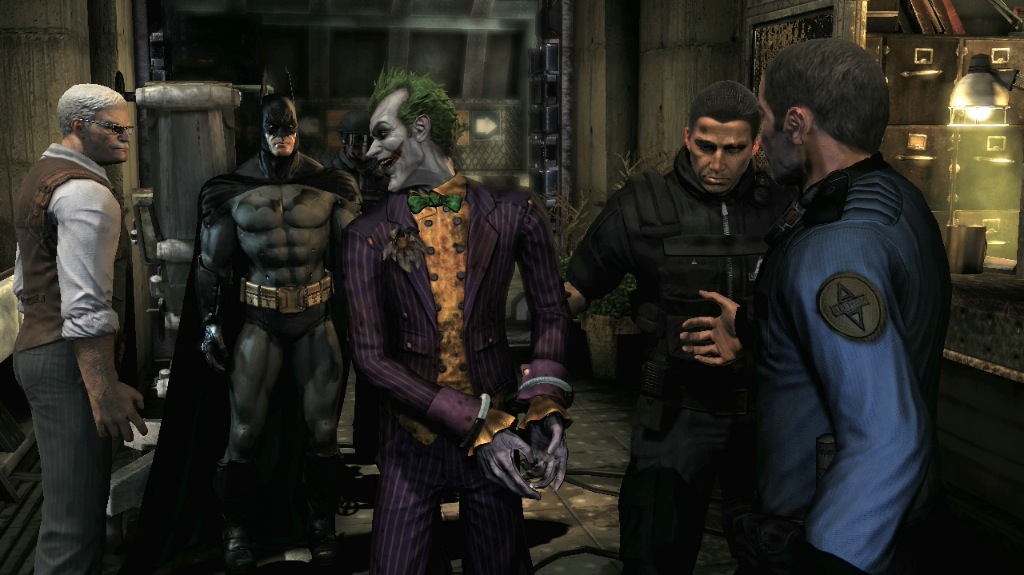 One of the best Batman stories ever played.
Today the PlayStation Plus games for the month of October have been announced, and man are they a wide spectrum of great and varied games.
The games include the PS Plus version of Driveclub, which is simply a bonus and does not take up one of the PS4 games of the month. For the full list, continue reading below:
PS4 Titles

Dust: An Elysian Tale - Making it's PlayStation debut, Dust is a beautiful 2D action platforming game created by one man. Journey across the world as the mysterious warrior Dust in search for your memory.

Spelunky (Cross Buy for PS3 and PS Vita) - The procedurally generated 2D platformer is back! Making its way to PS4, the crazy cave diving continues. This is definitely one that should be picked up and played with friends.

DriveClub PlayStation Plus Edition - The free version of DriveClub is available for all PS Plus members, who can upgrade to the full version if they desire it. Race with friends and take the lead as you work your way up the leaders boards online.
PS3 Titles

Arkham Asylum - Rocksteady's first game with the Dark Knight, this game is superb. For anyone who appreciates tight, solid brawl combat with metroidvania style exploration, you can't go wrong here. Plus, Arkham Knight will be out June of next year and you'll need to catch up on the story.

Dungeons and Dragons: Chronicles of Mystara - Combining two top down, drop-in/drop-out 4 player co-op games, Chronicles of Mystara is a throwback to old school games like Gauntlet. For players looking for a great game to play with friends on the couch, look no further.
PS Vita Titles

Pix the Cat (PS4 Cross Buy) - Save the Ducklings in Pix the Cat. Launching on PS Vita and PS4, enjoy the arcade style gameplay as you increase your speed and your combos before you're destroyed.

Rainbow Moon - Enjoy hours of deep combat in Rainbow Moon, the indie RPG. Six playable characters and 20 dungeons await you as you explore a 40+ hour story.
A nice taste of variety filled with classics and new releases. I'm personally excited for Dust: AN Elysian Tale and Rainbow Moon. How about you guys? For more news on Sony, PlayStation platforms or games today, keep it locked to The Jester's Court.