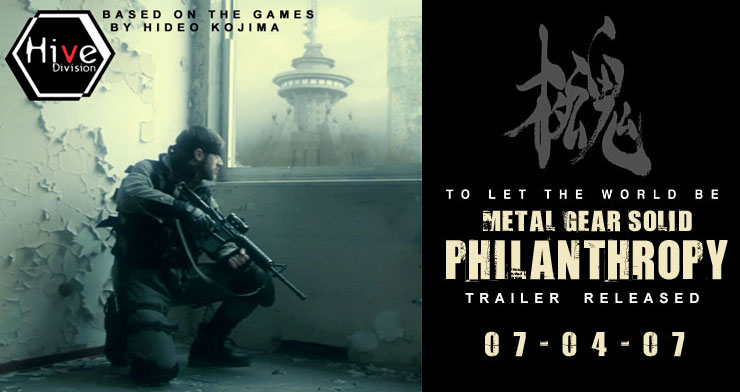 What is already created can still be streamed online.
Fan made Metal Gear Solid film Philanthropy will not be getting an ending. Despite the popularity of Part 1 and Hideo Kojima's excitement to see Part 2, the team will be shutting down the project due to worries about legal issues with rights to the franchise.
Director Giamoco Talmini released a YouTube statement, saying "As you know, it took us a long time to start working on a sequel for MGS Philanthropy Part 1 and that was mainly because we were afraid of confusing someone else's IP." Kojima-sans excitement for the second part of the film got the team started once again, however problems came about.
"Unfortunately, in these very last few days, we were finally told what the situation is with the Metal Gear license... We were told that Philanthropy could not be officially authorized. And compared to when we made part one, the risk we would face in producing MGSP2 without being officially authorized would be far too great. So, Philanthropy officially ends here."

Continued, Talamini said, "We knew this might've happened. And we have nothing against the creators of Metal Gear, the saga that we all love and will continue to love."
It looks like the small excerpt from Part 2 is all the world will get to see of the film. For more news on Metal Gear Solid or games today, stay tuned to The Jesters Court.