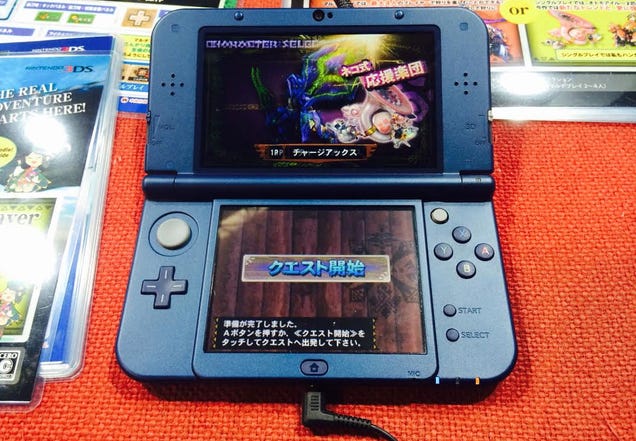 Are you looking forward to the New 3DS?
The New Nintendo 3DS is out in Japan, and it's off to an okay start. According to Famitsu (via NeoGAF) the combined sales of both models total over 230 000 in the first week of sales.
Broken down, the XL model sold nearly three times as much as the standard, selling 172 000 compared to 61 000. Most have attributed the higher XL sales to the Monster Hunter 4G bundle for the XL, which is not available for the standard New 3DS. Time will tell how much more this new iteration of the 3DS sells as well as the original, as the new handheld will not be out in the West until 2015 (though New Zealand and Australia get it next month). For more news on Nintendo, the New 3DS or games today, stay tuned to The Jesters Court.