"When you play the game of thrones you win or you die."
After the announcement of the retail release for A Wolf Among Us and The Walking Dead Season 2, Telltale Games drops some more cryptic information about the Game of Thrones game the studio is working on.
Found on Twitter this morning, Telltale released yet another twit pic with quotes from the book series, this time from the first book.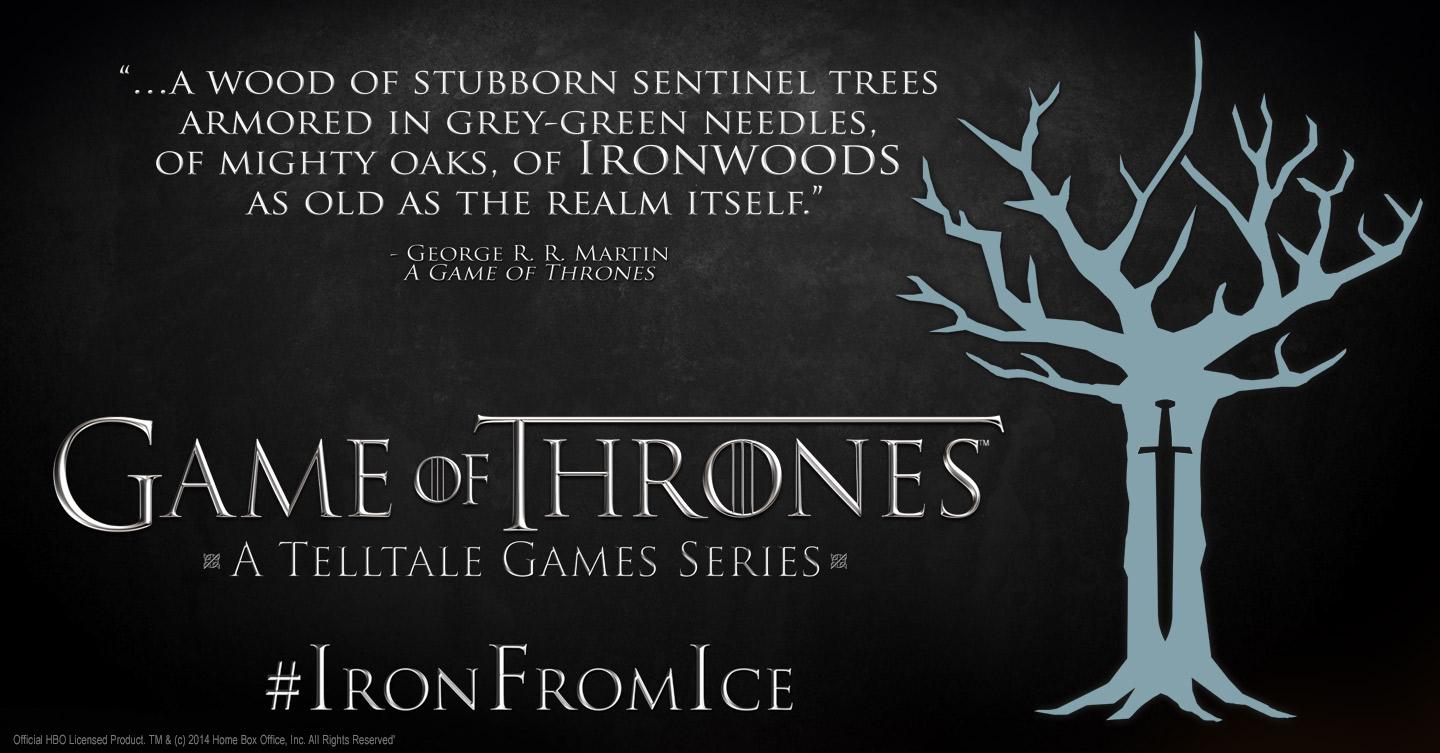 Oh how you tease us.
The quote itself reads, "...A wood of stubborn sentinel tress armored in grey-green needles, of mighty oaks, of IRONWOODS as old as the realm itself." The quote was followed by the hashtag IronFromIce, teasing even more possibilities. Stay tuned to The Jesters Court for more information on Telltale Games, Game of Thrones or gaming news today.