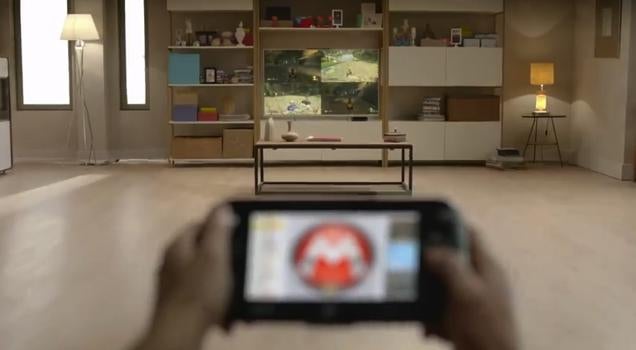 Image courtesy of Kotaku.
A Mario Kart 8 commercial has appeared on Nintendo's official YouTube channel, and it looks like it shows a newer, slimmer Gamepad Controller.
The commercial can be found on the official Nintendo channel, which means it is aimed at Japanese audiences, and the contoller can be seen at the 8 second mark. However, it appears that the controller is blurred out, as if on purpose. You can take a look at the screen shots above and the trailer below:
So what do you think? New controller? It appears that the screen is larger and that the pad itself seems thinner, but this is all speculation at this point. For more news on Nintendo, Wii U and gaming news today, stay tuned to The Jesters Court.