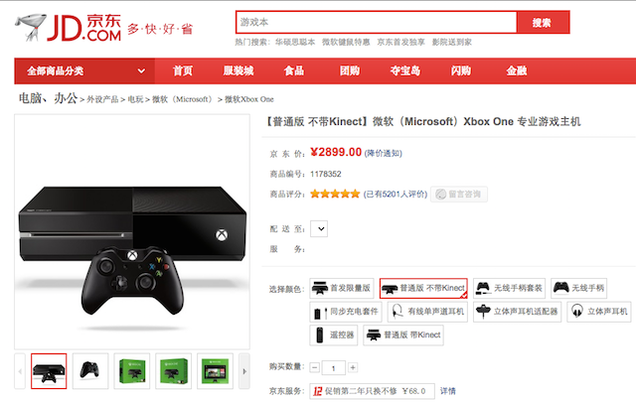 Image courtesy of Kotaku
On the heels of Sony's announcement last week detailing launch plans for PlayStation 4 and PlayStation Vita in China, Microsoft's Xbox One is receiving a price drop.
Despite good early sales, Xbox One is having a problem making the sales numbers. According to Sina.com, this has caused both Microsoft and retailers to drop the price of the console from 4 229 RMB to 3 799 RMB for Kinect models and 3 699 RMB to 3 199 RMB for the models without. This calculates to roughly an $80 price drop. This price drop is reflected on JD.com, the official retailer for Microsoft as well as other retailers, with a few even dropping prices to that of the PS4.

It will be very interesting to see how both Xbox One and PS4 do in China, as the country is dominated by PC and mobile games. For more news on Xbox One, Microsoft and gaming news today, keep it locked on The Jesters Court.