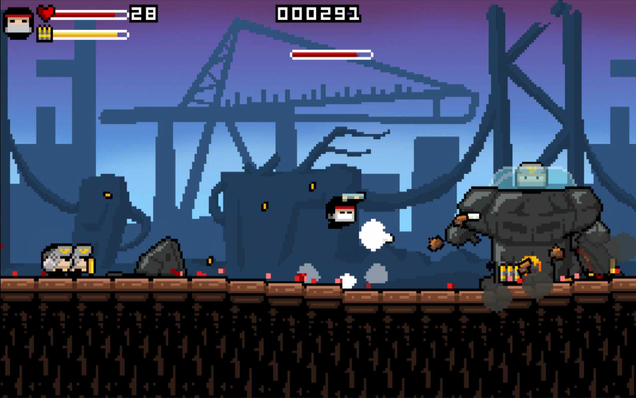 Image courtesy of Kotaku
Apple is cracking down on gun imagery on the App Store by denying approval for games that have guns in the logo or screenshots to display on the App Store.
Reports, which have emerged from Pocket Gamer and Kotaku, stat that Apple has begun rejecting submitted games, including Gunslugs II and Rooster Teeth vs. Zombiens. Developer Pascal Bestebroer spoke with Kotaku, stating "

The idea behind it, from what I understand, is that even though the app has a 12+ rating, they do need icons and screenshots and basically the store page to be 4+ rated.

" Bestebroer goes on to say,

"the update was rejected by Apple because of the 'violence' in the screenshots."
What's important to take into account is that Apple is not necessarily denying the games themselves, just the application to put the game on the App Store due to the marketing materials. For more information on gaming news today, keep your eyes on The Jesters Court.